December 4, 2017
For our December club meeting, we will once again have our annual Christmas Party on Monday, December 18th. We will meet at Wally's Restaurant at 6:00 PM and after dinner, exchange a gift in "Chinese Auction" style, so please bring one wrapped gift (limit $10).

November 22, 2017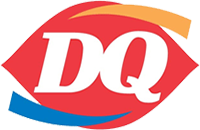 Our December Cruise-In will be held on Friday, December 1st at 7:00 PM. We will meet at the Dairy Queen in Hixson on 153. Everyone is welcome, see you there!

November 13, 2017
The next monthly meeting of the Scenic City Volks Folks will be held on Monday, November 20th. Doors open at 6:00 PM and the meeting will start at 7PM sharp. We meet at Wally's Restaurant on Ringgold Road in East Ridge. Visitors are always welcome.

November 6, 2017
You won't want to miss Stevenson Burning Van, November 10-12! Only $5 per person to get in. Plenty of outdoor activities to be had including camping, kayaking, hiking, fishing, and more. Plus a scenic cruise to the apple orchard and lawn mower races! We hope you'll join us for the event.

October 17, 2017

Join us on Friday, November 3rd at the Sonic Drive-In on East Brainerd Road for our Monthly Cruise In. Bring a chair or two and hang out with us, we will meet at 7:00 PM. If the weather is not favorable to sit outside, we will be inside at the KFC next door. Visitors are always welcome!